2017 Hop Harvest & HomeBrew Hops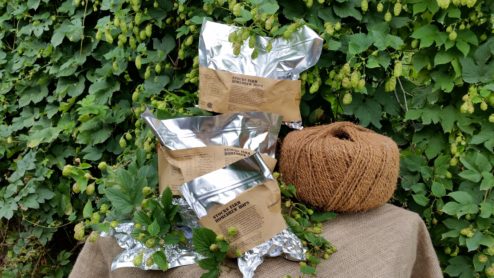 Hop harvest is now over at Stocks Farm and baling has only just finished! With the hops baled (60kg), samples are taken and sent for the alpha analysis testing.  As you can appreciate this can take a while so we hope to have the results back at the end of October/beginning of November.
We will then be able to label the HomeBrew Hops which are available in 100g & 500g packets for you to buy for your homebrews.  Keep a close eye on our website as these packs will soon be available to buy! Click here to buy.
One more thing, you will also be excited to know that we have GP75 & Jester® being packed as we speak!
Flavour notes of grapefruit, lime, citrus and tropical fruits bring amazing new world flavours to these British hops.