Stocks Farm 2016 Homebrew Hops are ready!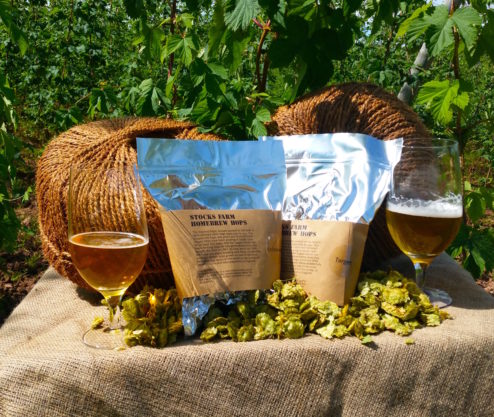 We are delighted to announce that the hop harvest is over and our 2016 Homebrew Hops are all packaged up and ready to buy. As the only outlet for British 'fresh from farm' Homebrewer hop packs, not only do we have our usual varieties – Bramling Cross, Endeavour, First Gold, Goldings, Phoenix, Pilgrim, Sovereign and Target but we have two new experimentals this year – GP75 and GN37.
GP75 – aroma characteristics: grapefruit, lime, citrus; flavour intensity 9/10; alpha unknown.
GN37 – aroma characteristics: floral, honey, grassy; flavour intensity 6/10; alpha unknown.