The First Brewery in the UK to open on a Hop Farm!

Stocks Farm is delighted to welcome The Hop Shed onto the farm.  It is the first time ever that a brewery has opened on a hop farm. The Hop Shed is owned and run by Sarah and Hani Saleh who recently moved to this area from London.
Sarah was a keen homebrewer and eager to use good quality, locally sourced ingredients in her beer. After many taster sessions with local friends and family, Sarah and Hani found the right recipe for each of the beers.
So The Hop Shed is now open for business – you can come and buy your beer to take home and you can stay for a pint or two as well on Fridays or Saturdays, and catch up on the local news.
What Hops Are In The Beer?
The beers use a broad range of locally grown hops, including First Gold, Phoenix, Endeavour, Pilgrim, Bramling Cross and Goldings. Some of these are grown less than 100 yards away from the brewery and processed in the hop kilns less than a stone's throw away.
The Hop Shed currently brew five beers –
Buckeye Session Bitter 3.4%. An easy drinking, copper-coloured beer with subtle fruity hop flavours from Bramling Cross hops. Available in mini-casks and casks.
Sebright Golden Ale 3.8%. A straw-coloured ale with fruity hop aromas and flavours from Endeavour and First Gold hops. A quenching beer. Available in bottles, mini-casks and casks.
Silkie Amber Ale 4.2%. A medium-bodied ale with a pleasant bitterness and gentle, citrusy hop aroma. A marriage of Pilgrim and Goldings hops. Available in bottles and casks.
Frizzle British IPA 5.0%. Rich golden in colour with a fruity, floral hop aroma and a significant hoppy bitterness from a combination of Pilgrim, UK Cascade and First Gold hops. Available in bottles and mini-casks. Their IPA is available in casks too, but is slightly weaker at 4.5%. 
Phoenix Porter 5.2%. Hints of chocolate malt combined with molasses and Phoenix hops create a bittersweet, dark ale. Available in bottles, mini-casks and casks.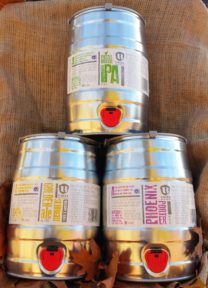 Where do the names come from? – The Hop Shed is located in the old chicken shed where we used to rear 200,000 chickens per year.  So Sarah and Hani have named each beer after breeds of chickens.
Where can you buy? – Their bottled beers and mini-casks are for sale direct from the brewery, situated on Stocks Farm and many local shops, pubs and cafes.
For opening times please visit The Hop Shed
The Hop Shed is about bringing great ingredients and people together through fine ales, please come and join us. Cheers!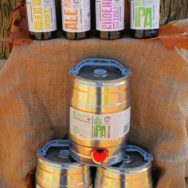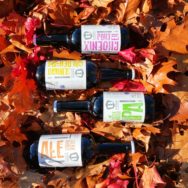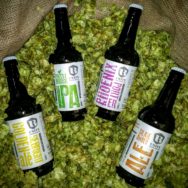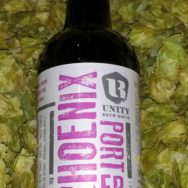 For more information, please visit www.thehopshed.co.uk

The Hop Shed, The Old Chicken Shed, Suckley, Worcestershire WR6 5EQ