At Stocks Farm we grow over 100 acres of British Hops, making us one of the largest hop producers in England. We produce enough hops to brew about 46 million pints of beer. We are the only farm in Britain selling our Hops direct to Homebrewers via this website.
We grow hops on two different growing systems: tall hops (above) and low trellis hops (being harvested by our red Pattenden harvester in the photo below). We produce 6 tall varieties: Pilgrim, Target, Phoenix, Goldings, Bramling Cross, Jester; and 3 hedgerow varieties: First Gold, Sovereign and Endeavour.
We work closely with The British Hop Association and Wye Hops to identify new English hop varieties with potential for the future.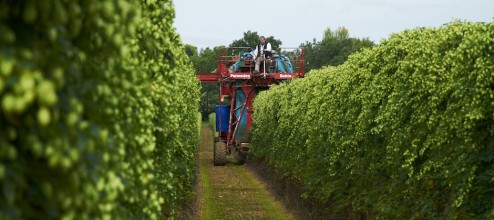 Hops are a perennial crop, the plants grow back again the following year. They emerge in March and by July the plant is fully grown. In late July/early August they come into "burr" and 3 weeks later they come into hop. We begin harvesting in the first week of September and hop picking tends to take 4-5 weeks to complete.
When picking the hops, we work hard to eliminate leaf, strig and string, so that only the hop flower is dried and baled. For more information about the hop growing year explore The British Hops website.
 Various journalists have visited the farm, to see and listen to some of the interviews about hop harvesting with Ali Capper.  Click on the links below.
---
ITV Central News, January 2016 – Warm winters on News at Ten.  Please click here 
BBC World News filmed 2014 Hop Harvest with a focus on the export of British Hops to Brewers in the USA.  

Please click here

ITV Central News.  Please 

click here

You can read a visitors Blog on their visit with us.  Please

click here

To Watch a video of the about the English Hop Harvest, 

kindly produced by the NFU.

 

Please click here

Radio 4 Food programme talking about British Hops.  Please c

lick here

Nicola Goodwin  BBC Radio Hfd & Worcs interviewed James Hawkins (a fellow grower) and Ali Capper in September 2012 to discuss the 2012 crop and British Hop aromas.  

Please c

lick here

Daily Mail article about the British hop

harvest photographed at Stocks Farm

.

 

Please click here

 To find out more about the British Hop industry, please visit the British Hop Association website at 

www.britishhops.org.uk

 and to see the British Hop Harvest in action.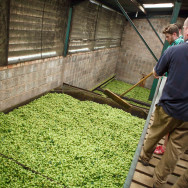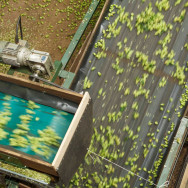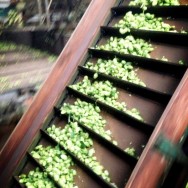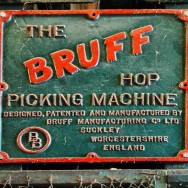 Hop Walk 2015 – Charles Faram invited approximately 350 brewers & beer writers to the seminar at the Farm, the photos below were taken by the guests on the day of the hop walk 2015, with the harvest underway.