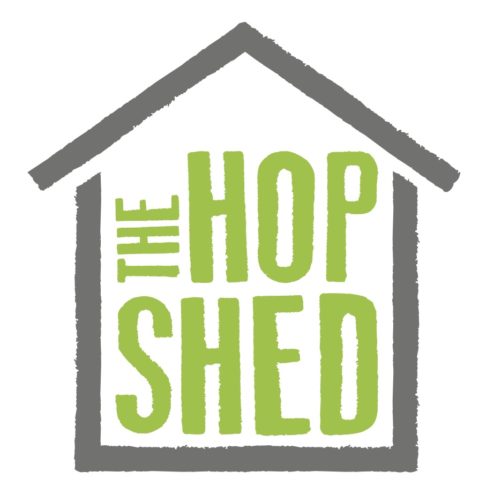 Stocks Farm is delighted to have The Hop Shed on the farm. It is the first time ever that there has been a brewery on a hop farm. The Hop Shed is owned and run by Sarah and Hani Saleh.
Sarah started as a keen homebrewer, eager to use good quality, locally sourced ingredients in her beer. Sarah and Hani left their London life behind and set up their business in 2015, and what was a chicken shed suddenly became their brewery, and a popular destination for the locals to try the fruits of their labours – testing new brews and experiments before commercial production.

The Hop Shed now produce a variety of delicious beers using local hops. They have recently won 10 stars with the Great Taste Awards across several of the beer they produce. We think its a fantastic achievement for their brewing skills and just shows what's capable when using British Hops exclusively!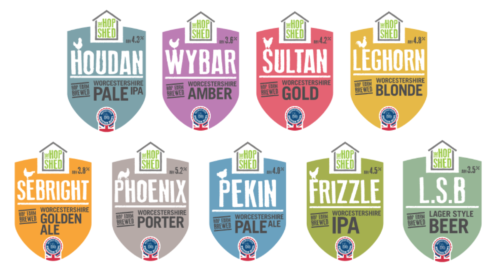 What hops are in the beer?
Houdan uses experimental varieties, including GP75 Experimental hops.
Sultan, a 2 star Great Taste Award winner uses Ernest and First Gold from another local grower.
Seabright uses Endeavour and First Gold
Phoenix, a 2 star Great Taste Award winner uses Phoenix hops. This is a seasonal beer.
Pekin, a 1 star Great Taste Award winner uses our GP75 Experimental hops
Frizzle, a 3 star Great Taste Award winneruses Pilgrim and First Gold from Stocks Farm, and UK Cascade from another local grower.
LSB is a larger style beer.
Where do the names come from? – The Hop Shed is located in the old chicken shed where we used to rear 200,000 chickens per year. So Sarah and Hani have named each beer after breeds of chickens.
Where can you buy? – Their bottled beers and mini-casks are for sale direct from the brewery, situated on Stocks Farm and many local shops, pubs and cafes.
For opening times please visit The Hop Shed
The Hop Shed

is about bringing great ingredients and people together through fine ales, please come and join us. Cheers!