Stocks Farm is situated on the Herefordshire/Worcestershire borders in the village of Suckley. The farm has wonderful views over The Malvern Hills, which is an area of outstanding beauty. The soil is good quality heavy clay, known as Old Red Sandstone, which is very good at retaining the moisture.
Traditionally Stocks Farm has been a hop and fruit farm for over 200 years. Richard and Ali Capper farm in partnership with Richard's father Mark Capper. The farm comprises of 100 acres of hops and 100 acres of apples. We take great pride in looking after the land which is steeped in the history and traditions of farming, yet aiming to be at the forefront of agricultural development and scientific know-how.

Our Values
To use sustainable farming methods
To seek to continually learn from our peers around the world
To share best practice with other growers
To develop our family business in a way that involves and benifits our local community wherever possible
To balance profitable farming whilst caring for our farmed environment
Our customers include Tesco and Co-op for dessert apples; Bulmers and Magners for Cider apples; Fullers, Marstons, St Austell, Greene King, Wye Valley Brewery  and many other brewers around the world for our aroma and alpha hops.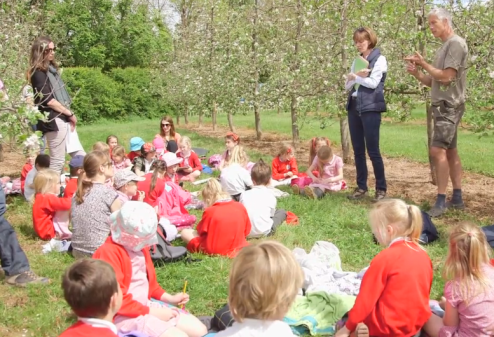 There are many issues facing English agriculture today from concerns regarding water, labour and climate change to cost pressures and inflation of energy costs. We do our best to support the industry in raising awareness of these issues through membership of the NFU, where Ali chairs the national Horticulture & Potatoes Board plus is involved with  various crop and growers associations.