The Hop Cycle Fundraiser 2016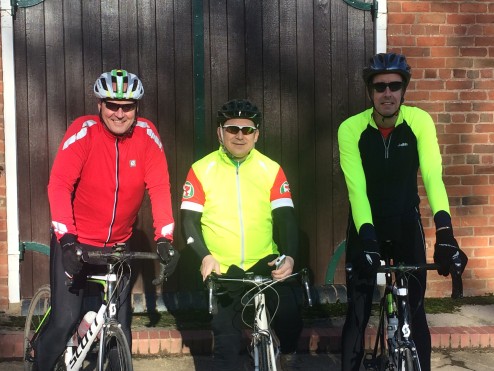 Richard is cycling from John O'Groats to Lands End for
Cancer Research UK
Richard's training has been in full swing for over 9 months for this challenge. He will accompanied by team mates – Paul Corbett & Andrew Whalley (pictured above) from Charles Faram & Roger Ryman (not pictured), Head Brewer at St Austell Brewery.  The event takes place between 4th June – 18th June 2016.
Richard said "Many people are affected by Cancer and in recent years we have family members who have suffered and recovered from cancer but sadly we have also lost family and friends to this dreadful disease. My wish is to just help in some small way by asking for sponsorship of a 12 day, 1,000 mile cycle ride that will no doubt put my body through much pain and agony but will hopefully raise funds to help beat this wretched disease. We've called ourselves the "Hop Cycle" – between us we grow, sell and brew with the hops!"
You can donate through JustGiving – it's simple, fast and totally secure. To donate click this link https://www.justgiving.com/Richard-Capper/
Thank you for taking the time to read this and all donations very much appreciated.
Richard Capper