Experimental Beer – GN37 & GP75
Homebrewer – Roland Glew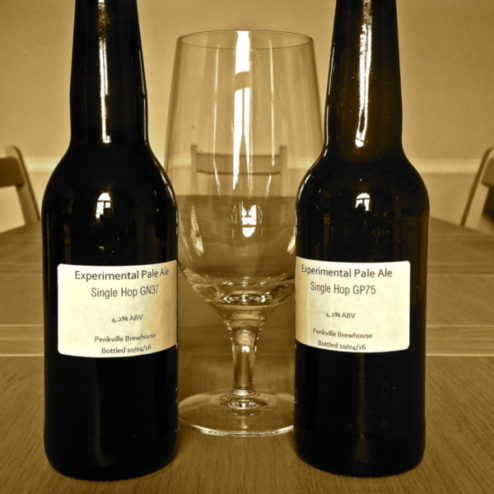 7.5L water
600g Belgian Pale Ale Malt
400g British Pearl Malt
Single Infusion Mash at 67C, 2L water to sparge.
Wort split in half, to make two batches. The boil routine for each batch was
60 minute boil
10g in at First Wort
10g in at 20 minutes remaining
10g in at 10 minutes remaining
Both batches gave 4L @ OG 1.042
White Labs WLP001 (California Ale Yeast) pitched.
20g dry hop added 6 days after pitching, for 6 days.
Homebrewers quote – "I really like both hops and find them very different; in a very good way."