Green Hops Available NOW!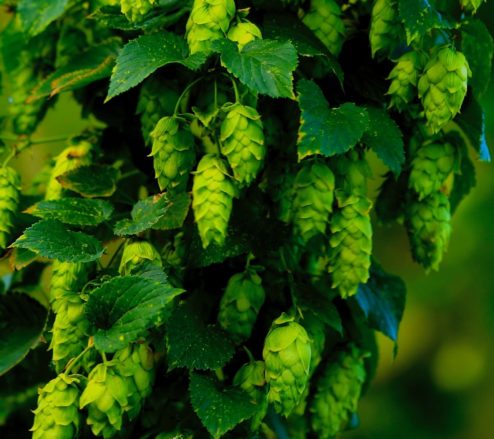 At Stocks Farm we grow over 100 acres of British Hops, making us one of the largest hop producers in England.
We produce enough hops to brew about 46 million pints of beer and this year, were making Green Hops available to Home Brewers again!
What is Green Hop Beer?
Rather than using hops that have been dried, the hops are picked direct from the field and added to the beer within 24-48 hours of harvest, to give it a distinctively different flavour. The principle is the same as "beaujolais nouveau" for winemakers.
Time is key as the hops need to be added within hours of picking or they will very quickly start to rot & compost.
Green Hops are said to bring special fresh aromas to beer, making it rather exciting & unique. Keen brewers, large & small, make quite a big deal of this and it is a cause for celebration across the UK & rest of the World.
This only happens once a year!
What Varieties are Available?
As you can imagine, each variety is harvested when it is ripe. Mother Nature plays the ultimate part in this. We cannot guarantee which hop variety will be available on pre-selected dates, however, based on the 2018 harvest, the order that we picked our hops was as follows: – Goldings; Phoenix; Sovereign; Endeavour; Pilgrim; Target. Therefore, depending on the day you order, you could get any of the listed varieties and we are sure this all adds to the mystery & excitement of your beer. Once picked, the hops are placed into net bags ready for collection or dispatch.
What Quantities are Available?
Green hops require between 6-8 times more hops compared to traditional leaf hops. The ratio is very much dependent on personal preference.
We sell Green Hops in 100g & 500g nets.
100g – £5.75 + Delivery
500g – £23.00 + Delivery
How to Order
You can order your Green Hops by calling the office on 01886 884202
We will endeavour to confirm email requests within 48 hours so in the unfortunate event that you do not receive confirmation, please call the office.
When Can You Collect?
All orders will be available to collect throughout September at a time arranged by mutual agreement from Stocks Farm, Suckley, Worcestershire, WR6 5EH.
For orders that are shipped, these will be sent on an overnight service, prices from £15.00 dependent on weight and location.
They will be ready and waiting for you to rush home and start brewing. Remember, you'll need everything at home ready to just add the hops – don't delay or you'll miss out!
Happy Brewing!
Cheers from all the Stocks Farm Team