Guest Blog: Gareth Hughes from Cawood Brewery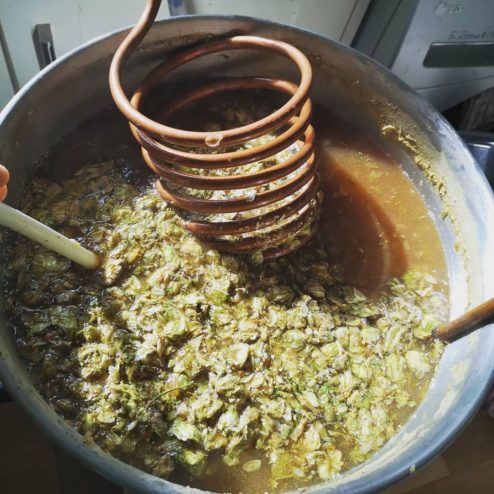 We love to hear about your brewing experiences with our hops and here's Gareth from Cawood Brewery detailing brilliantly his brewing and beer challenges. Gareth has provided a great brewing write up about "new wave" British Hops. Unfortunately, Covid-19 restrictions meant that his competition with York Homebrew Club had to be rescheduled, but beer still needs drinking and Gareth took one for the team!
I'm Gazz, the organiser of the York Homebrew Club and I've been homebrewing since 2013. Bizarrely, I got into the hobby because I started growing hops first and it was a natural progression to want to use them in my own beers. I now grow Fuggles, First Gold and Bramling Cross so I've always been a bit advocate of English Hops. Used in larger quantities than in your standard pub ale you can get some very interesting results! They can be a lot more versatile than people think too – I've used them in everything from Saisons and IPAs to Stouts and Sours. So it was with great curiosity that I noticed the appearance of a new wave of English hops trying to give the American Hops a run for their money. In these trying times, buying local and supporting our UK businesses has become even more important so my new year's resolution for 2020 was to explore some of these new hops.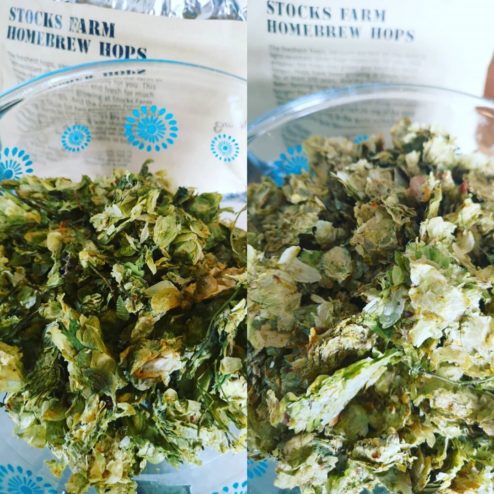 My first brew was in January it was a bit of a case of putting something together with what I had available, luckily I had won an online competition from Stocks Farm and had a pack of their Jester hops to hand. I decided to pair these with Hallertau Blanc – now I know these aren't English but they are the German equivalent of a new wave hop, bred to take on the high alpha Americans. Jester is described as blackcurrant, grapefruit and resinous with Hallertau Blanc having flavours of white-wine and fruit, aromas of cassis, elderflower, grapes, grapefruit and lemongrass. Combining this with Red Rye Crystal making up 10% of the grist I was hoping for a kind of English/European pumped up Red Rye IPA that is inspired by American styles but with more of that distinct earthy berry fruit of English styles.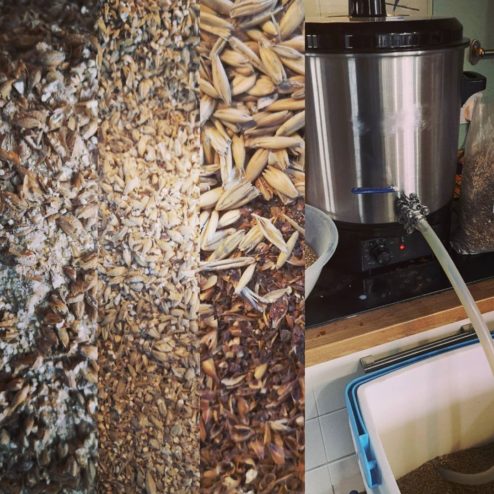 Continuing on the exploratory path of using just English hops I wanted to recreate one of my favourite tried and tested American IPA recipes but replace all those tropical hops with carefully selected new wave English Hops. I chose Olicana and GP75. Olicana is said to bring tropical flavours of mango, grapefruit and passion-fruit while GP75 is an experimental hop, exclusive to Stocks Farm and is said to have a very pungent grapefruit, lime and citrus aroma, which I thought would go well with the Olicana.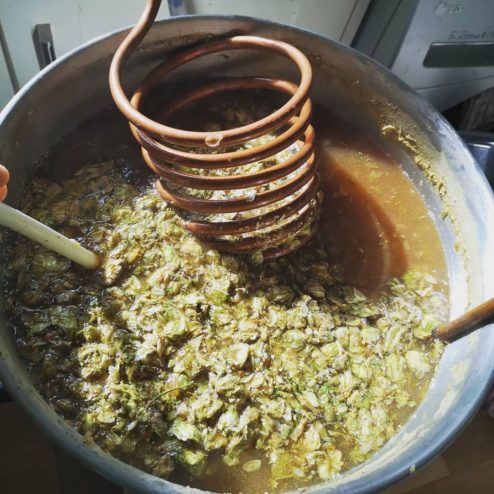 Again I was really pleased with the finished result, like the Red Rye IPA it wasn't quite like any beer I'd had before. Not quite at that same tropical level as the usual American 'C' hop combinations, but it is something fresh, new and exciting. The aroma is incredible; pear, grapefruit and bubblegum come to mind with the taste a more mellow combination of these flavours but with quite a strong earthy grapefruit bitterness and a rounded subtle sweet malt finish. It was certainly my favourite of the two brews. It's nice to have a beer with a good level of bitterness again too, there's been an awful lot of focus on juice styled beers recently and sometimes you just need a nice robust bitter balance to the malt and hops, which both of my beers feature here certainly have.
I hope my little blog post will inspire you to check out some of the great new English hops that are now available. Personally, I'm looking forward to trying out Phoenix later in the year for some dark beers – any hop that's described as having notes of chocolate, molasses and spice is certainly worth checking out.
If you want some more from me I also write a blog of my brewing exploits at www.cawoodbrewery.tumblr.com or you can find me on Instagram, Twitter and Facebook as @CawoodBrewer. Cheers!
Thank you so much Gareth for this wonderful blog – don't those beers look amazing?
Send us your own brewing blog to felicity@stocksfarm.net and if you're selected to feature on the website, a prize will be heading you way!