A Hop Walk Success for Charles Faram and Stocks Farm.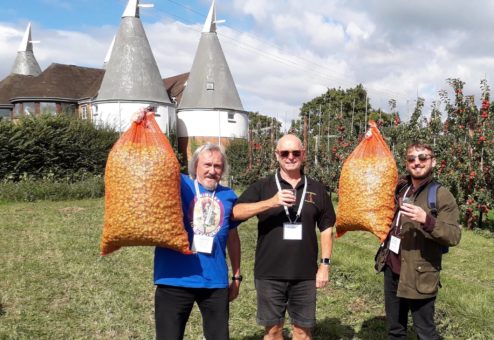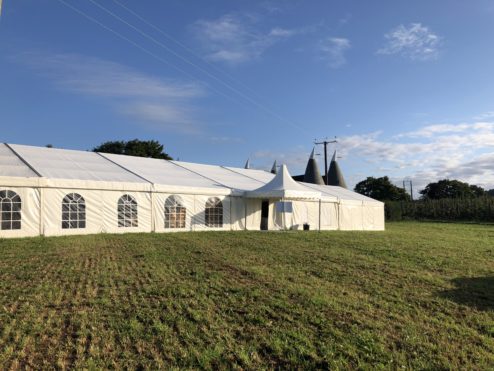 Biannually, we host the Charles Faram Hop Walk. This year, it was with the Brewery Resource Roadshow on Wednesday 3rd and the Hop Walk on Thursday 4th September 2019. With brewers from around the world descending on Stocks Farm, they arrived to views overlooking hop yards and orchards – the perfect spot!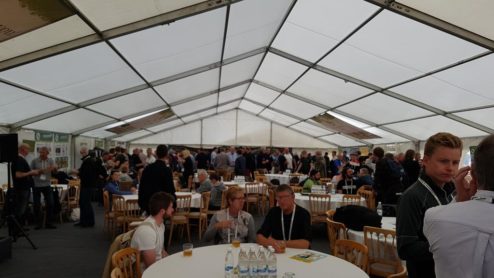 The Brewery Resource Roadshow focussed on brewing techniques and requirements, with the second day dedicated to our wonderful British Hop industry. Talks given in the morning covered the crop reports from the British, Slovenian, Czech, German and American hop growing regions with the afternoon free for the brewers to walk through the farm and experience British Hop growing and the harvest at it's most exciting.

The walk took brewers through the farm and past several different varieties of hops before culminating in the hop picking experience – learning just what goes in to drying and processing the hops on farm and seeing our Bruff Picker hard at work.
Brewers had the opportunity to buy green hops – the variety Endeavour – for special green hop brews, and hop bines – the variety Pilgrim – perfect for decorating tap rooms, bars and even wedding venues!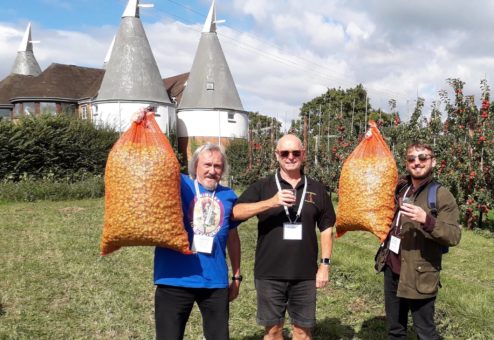 We've loved seeing what the brewers have done with our hops since they left Stocks Farm and can't wait until the next one – roll on 2021!