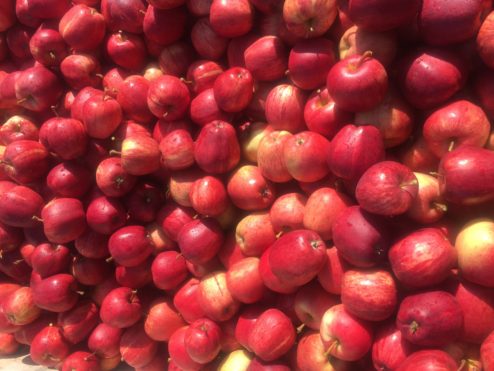 Red Windsor was discovered in Suckley and is from parentage of Alkmene and Cox's Orange Pippin. This popular apple has a wonderful sweet and tangy taste. The skin is a beautiful dark red and they are a good robust apple – delicious as an eating apple, and perfect with pork.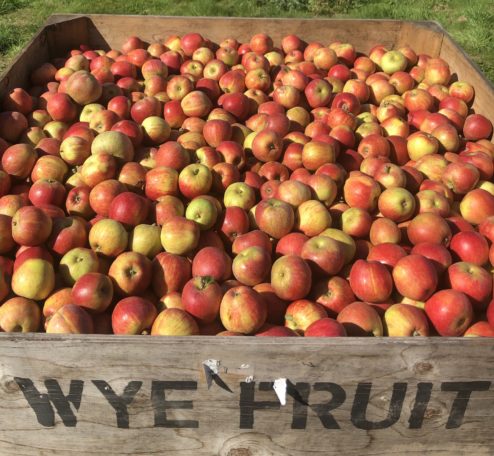 We have 23,287 Red Windsor trees at Stocks Farm over three orchards. These are the first to ripen and we watched the sugar levels eagerly from the end of August until they hit the correct level to pick.
The apple picking team have a tough job – each apple is picked by hand and specifically handled so that the apple and the tree aren't damaged. They each carry a basket around their neck and select fruit which fits the size profile required.
Our trees are grown on a trellis system which means there are two teams of pickers, one at ground level, and one on an elevated platform, picking the fruit from the tops of the trees. Once the picker's basket gets full, the apples will then go into the bigger apple bins, and get transported to the packhouse daily for sorting which is just 20 minutes away.
The harvest this year ran from 3rd-12th September with approximately 2,500,000 apples picked to go into Supermarkets. At Stocks Farm, our fruit goes to Tesco and Aldi, so keep an eye out for British Apple packs – they are likely to contain our Red Windsor!