Charles Faram International Hop Awards 2022 – The Results!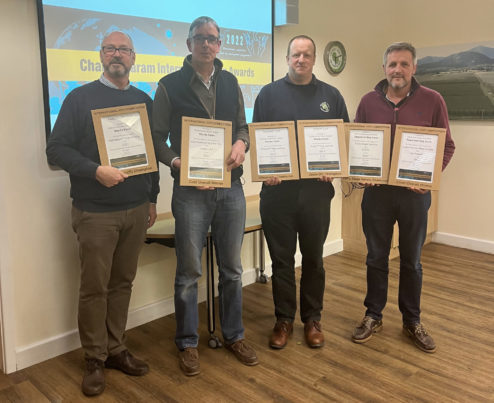 We attended the ceremony on 10th March with bated breath. We knew that there were some fantastic samples from our 2021 crop but we also knew that competition was stiff! Overall we came away with FOUR awards:
We are thrilled to have won in these categories. It's a real achievement for Stocks Farm and everyone who works on the hops here. Each new variety is different in it's requirements and its taken some time to get to "know" these plants and their idiosyncrasies, so awards really give us the motivation to drive forward with these excellent new British Hop varieties.
More About The Awards
The Charles Faram International Hop Awards is an annual competition to find the best grower and hop variety sample from the Charles Faram Hop Development Programme – celebrating the dedication and progression made by growers.
Charles Faram varieties from every Faram's development location were assessed on quality and aroma at their #AromaFest day on 27th January 2022. Judges were hand-picked from around the UK with hop samples originating from the UK, USA, Poland, Czech Republic and Slovenia.
With a wide range of varieties to sample, there was a lot of work to be done by the judges before they were able to come up with their top three for each of the categories. Their main criteria for judging was aroma intensity. aroma quality and appearance quality
You can get your hands on our award winning hops by visiting our Online Shop. (unfortunately, Harlequin was in such great demand that it's sold out, but keep an eye on our shop for 2022!)