IBD British Hop Competition 2022 – The Results!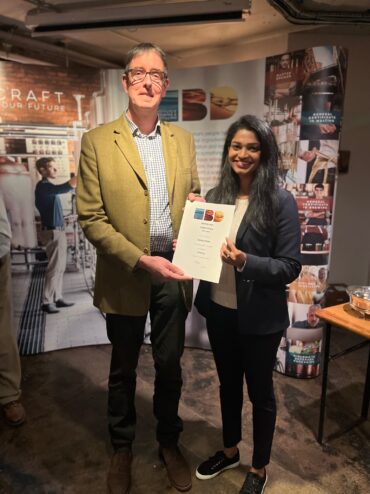 Each year, the Institute of Brewing and Distillation (IBD) hold a competition for British Hop growers. This year, there were 176 samples from 49 growers. Despite some challenging conditions this year, the standard across the board was extremely high and the judges were pleased to see such a high level of presentation and pick quality across all categories.
The judges met in December at the Charles Faram showroom with the prepared samples laid out ready for judging. The main criteria they look for are:
Trueness to variety type
Quality and intensity of aroma
Disease and pest free
Presentation of sample
With a wide range of varieties, including traditional and brand new varieties to sample, there was a lot of work to be done by the judges before they were able to come up with their top three for each of the 7 categories.
We attended the ceremony on Friday the 13th of January at Purecraft Bar &
Kitchen, Birmingham. It was wonderful to be surrounded by so many other growers for the event, and we enjoyed a pint of beer made with the award winning hops. Overall we came away with THREE awards: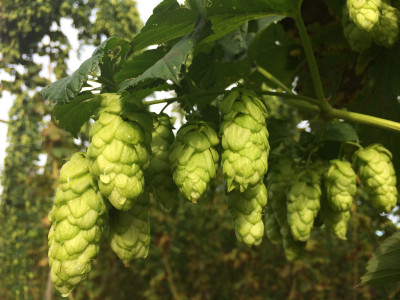 3rd Place for our Godlding Hops in Class A: The Le May Cup awarded for the best sample of Goldings and eligible clones.
3rd Place for our Pilgrim Hops in Class C: The Brewers Cup awarded for the best sample of hops that are bought primarily for their high Alpha Acid content
2nd Place for our Endeavour Hops in Class E: The Botanix Cup awarded for the best sample of Dwarf/Hedgerow variety.
You can get your hands on our award winning hops by visiting our Online Shop.