Open Farm Sunday 2019 Success.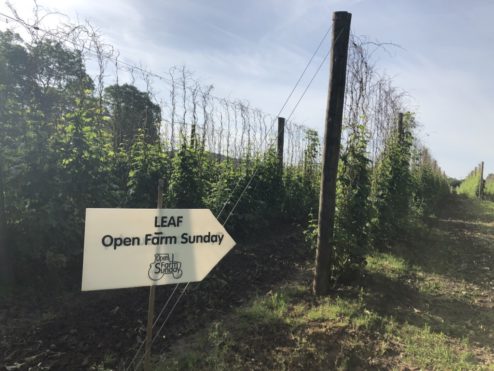 Stocks Farm once again opened their gates for LEAF Open Farm Sunday on 9th June 2019. Located on the border of Herefordshire and Worcestershire in some of the country's most glorious countryside, over 100 visitors arrived from far and wide to experience a working hop and apple farm, despite the inclement weather.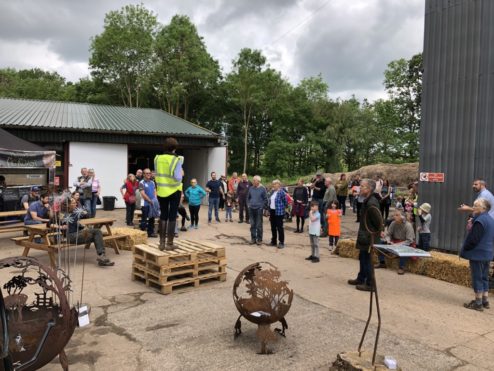 Tours took place during the day and gave visitors the opportunity to see first hand the hop yards, apple orchards and arable land, culminating with a tour around the specialised hop machinery. The hop and apple tours were led by Richard and Ali Capper with support from neighbours Paul and Robert Beaumont to explain their arable enterprise.
"The Hop Shed" Brewery opened it's doors for people to enjoy a pint and see the first brewery on a hop farm and a free range pig roast was provided by "Hilltop Farm." Suckley Primary School raised money for a school chicken coop by running various activities and a bake sale, with the final tally on donations of £380.00!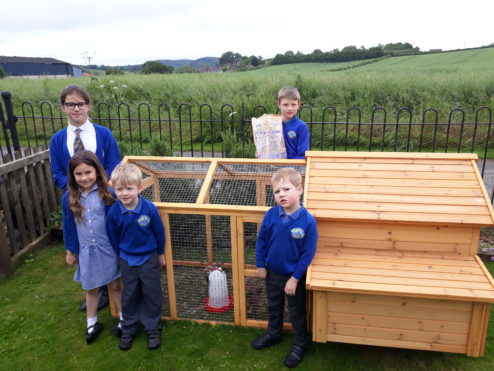 Open Farm Sunday also afforded home brewers the chance to explore the farm as well as giving them a chance to purchase hops for their own brewing direct from the source.
We'd like to thank all our volunteers and everyone who attended for all of their support towards LEAF Open Farm Sunday and for the donations to Suckley School. We will be participating in Open Farm Sunday again in the future – keep an eye out on our website for updates.