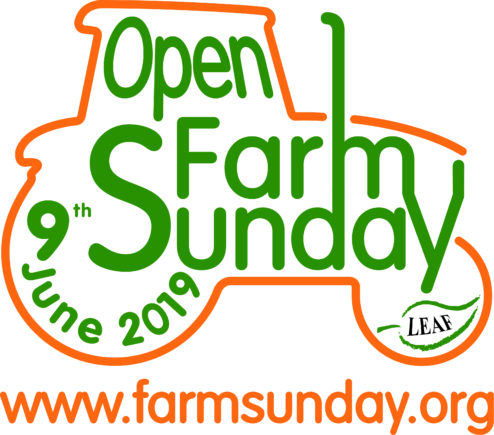 Stocks Farm, Suckley are delighted to be supporting LEAF Open Farm Sunday again this year. Come and join us on SUNDAY 9thJUNE 2019 from 11am to 2pm. Entry is free so come and join us to enjoy farm tours, our on-site brewery, a pig roast and to entertain the kids.
Stocks Farm is a 200-year-old family owned and run hop and apple farm on the glorious Herefordshire/Worcestershire border. It has been in the Capper family since 1962, and is proud to be growing high quality British hops and apples in an area of outstanding natural beauty.
Hops and apples are a huge part of the local history. We welcome visitors each year to experience first hand what will be harvested for breweries, home brewers, cider makers and supermarkets throughout the UK and worldwide.
Stocks Farm owners, Richard & Ali Capper, will share their knowledge, providing tours of the internationally famous BRUFF hop picking machine and kiln, explain the growing season of modern hop farming and give you a tour of the eating and cider apple orchards. Farming neighbours Paul and Rob Beaumont will join our schedule so you have an opportunity to learn about arable farming too. The orchard and arable tours will necessitate some walking – about a mile on even ground. Please ensure you have appropriate footwear. There are a number of hard surface paths, suitable for wheelchairs and pushchairs alike. Dogs are welcome, however they will need to be kept on leads at all times. Please book your place at www.trybooking.co.uk/KHF or simply turn up on the day and enjoy, come rain or shine we will be hosting our event!
Please allow enough time to park so we suggest 10:45 arrival.
Gates open at 10:45am prompt for an introduction and then tours commence.
Gates Open: 10:45
Prompt Start: 11:00
Welcome Talk and Introduction: 11:00
Apple Orchard and Arable Walk: 11:30 – 13:00
Hop Growing Tour: 11:30 – 12:15 and again 13:00 – 13:45
Hop Picking Barn & Kiln Tour: 11:30 – 12:15 and again 13:00 – 13:45
What else is on offer?
The Hop Shed is the first brewery in the UK to be located on a Hop Farm. Since opening in late 2016, the owners, Hani and Sarah Saleh, have seen the popularity of their beers increase, such that they now supply over 100 pubs, restaurants, cafes and shops across Worcestershire, Gloucestershire and Herefordshire. The brewery use locally grown hops, most of which are grown at Stocks Farm, and the best English malt to create their range of notable real ales. The Hop Shed Brewery and Tap Room will be open from 11am on Sunday 9th June so visitors can enjoy a pint on the day, or buy some beer to take home.
Voluntary donations on the gate are much appreciated with all money raised going to Suckley School for a chicken house and run to support science projects. Suckley Primary School has been open since 1877 and still going strong and is a valuable part of the community.
There will be an opportunity to purchase delicious home grown and pressed apple juice and homemade cakes, kindly donated by the parents of Suckley School, and there will be various children's activities to take part in during the day.
All this walking is hungry work, so there will be an opportunity to purchase a 'Free Range' Pig Roast lunch or a delicious vegetarian falafel burger from Hilltop Farm, Cotheridge served between 11am onwards.
Directions: On the day please follow satnav to WR6 5EQ or follow the parking signs. Please allow time for parking as we start promptly at 11am.
For more information please contact:
Jo Williams
www.stocksfarm.net 01886 884202 or email jo@stocksfarm.net