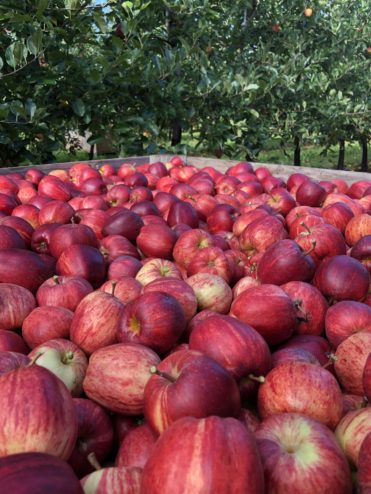 Did you know, Gala is the market leading apple variety in the UK? With its distinctive stripy skin, it's well known for it's sweet flavour and crunchy texture. We love Gala apples so much, we planted another 14,000 apple trees in the spring – you can read about that here: New Orchard Investment Blog
At Stocks Farm, we help to keep the supermarket shelves full with this wonderful apple, and picking this year spanned several weeks, hand picking apples from over 18,943 trees in our three gala orchards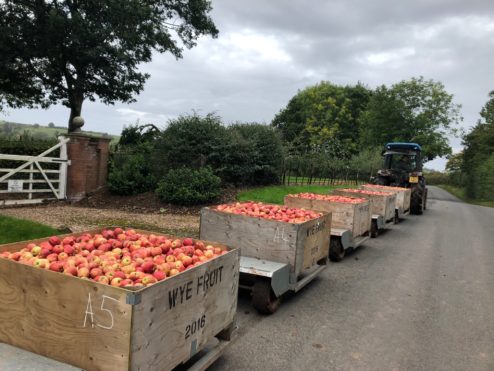 We work to a specification based on size, colour, ripeness and skin finish suppled by each of the supermarkets and apples are picked accordingly. This season, some orchards have been visited twice by our picking team to allow the apples to obtain the correct colour.
Several days were lost during the harvest as the rain came in (we don't pick apples in the rain as it can affect their skin and they have a tendency to bruise.) The headlands of the fields became quite muddy during the picking with tractors and bins driving up and down.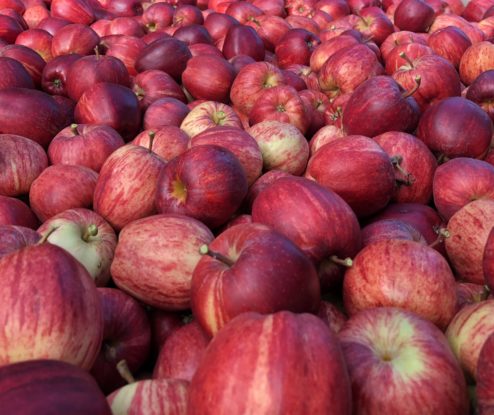 This year the apples had a wonderful red colour to them and were excellent in terms of eating quality. We were very pleased overall with the crop that came off the trees and also with our excellent team of pickers who picked over 4.5 MILLION gala apples in total!