Top of The Hops Beer Collaboration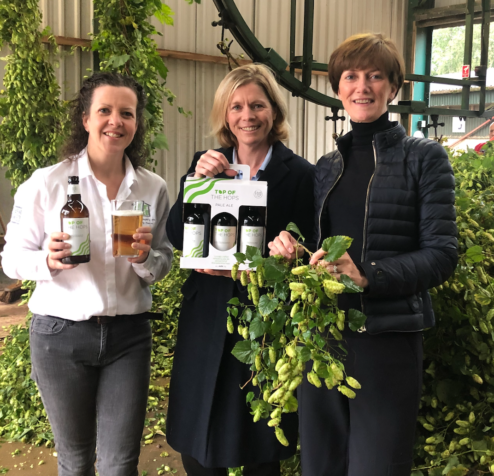 We've recently had the pleasure of working with two local businesses on a wonderful project involving Stocks Farm hops – Top of The Hops Beer for Food at Webb's.
Louise Webb from Webb's Garden Centre was interested in adding a locally brewed beer to their range and the perfect partnership was formed, with Master Brewer, Sarah Saleh from The Hop Shed Brewer completing the all important brewing.
The hops we supplied for the beer are all new varieties grown as a result of extensive work with development and breeding programs to discover the flavours that the market demands.
Olicana® is from the Charles Faram Hop Development Programme. These hops produce a cone with delicious tropical and citrus flavours. Think mango, grapefruit and passion fruit with an underlying complex bitterness.
Jester® is also from the Charles Faram Hop Development Programme and is the sister of Olicana®. This hop has an intense, punchy aroma and flavours of grapefruit, blackcurrant and lychee with a complex bitterness. This variety is reminiscent of popular American hops.
GP75 is a variety from the Wye Hops Breeding Programme and originates from cross breeding in 1978. This experimental hop is very pungent with grapefruit, lime & citrus flavours.
Getting the balance of these flavours and aromas right came down to the skills of Sarah and there were of course the all important taste tests at The Hop Shed Brewery on a Friday evening. The name of the beer was a mystery to all who sampled it, but with the barrel drained after an hour, we knew that the balance was right!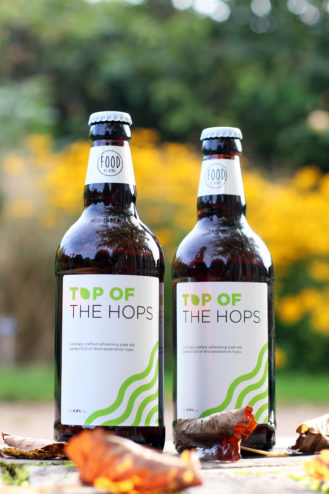 The beer launched on October 11th with tasters across the Wychbold and Hagley Webb's Food Halls and a great response from the public. If you would like to taste the beer, it's available across Webb's sites, and also on their website.
If you fancy brewing with these fantastic varieties yourself, the 2019 hops are available here.